Time Out Melbourne: Tokyo Tina review
Take a bao...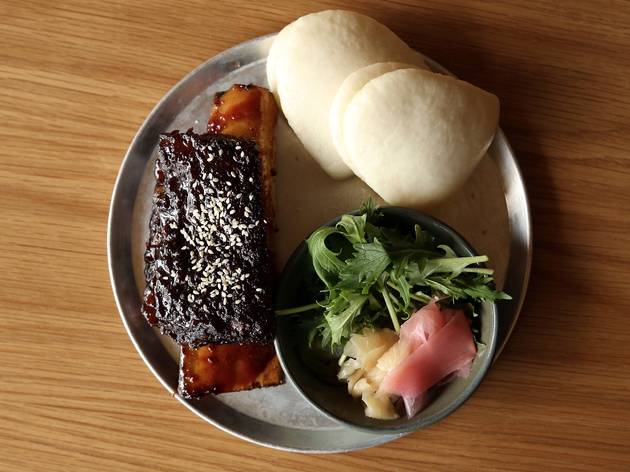 Dust off your chopsticks, fans of hip-hop, Sega video games and Pan-Asian fusion food: Tokyo Tina karate kicks into town
We're into DIY. DIY bao, that is (we don't have the arm muscles for drilling). Tokyo Tina's do-it-yourself buns involve three key components. One: plump, pillowy envelopes of sweet steamed dough, pre-dolloped with a generous blob of Kewpie mayo. Two: a slab of 18-hour-braised beef on a bone shank as big as your fist. Last but not least, a surprise-packed wabi sabi bowl where crisp lettuce leaves surf a medley of pickled goodness: lace-thin cucumber discs, zingy curls of carrot and tiny tissues of ginger, doused in a vinegary soy sauce. Don't even consider cutlery. The goal is to add beef to bun yourself, getting fingers and face dirty in the process (ladies: do not apply lipstick pre-bao, unless you want lipstick-chin).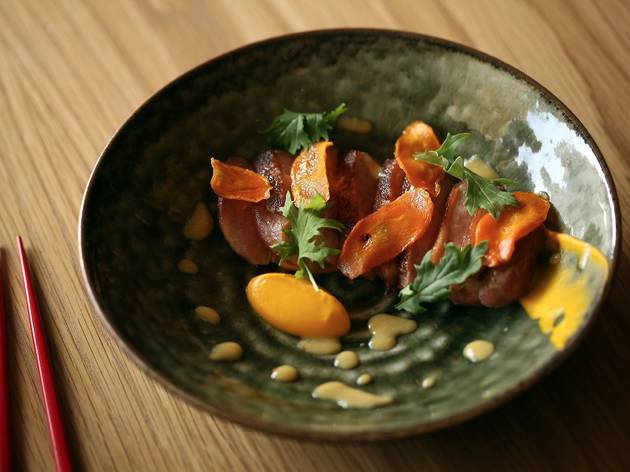 This is clever, playful cooking. Tokyo Tina has glittery culinary credentials – it's owned by the Prahran-primping trio behind Hanoi Hannah and Saigon Sally: Simon Blacher, Paul Nguyen and Nic Coulter. Sally's chef Adrian Li works the woks; Hanoi Hannah's floor manager Charlie Rothery acts as ringmaster out front.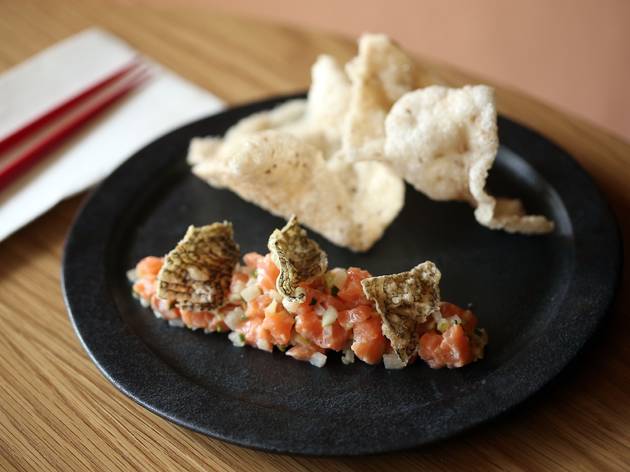 That's not to say things are faultless. An open California roll – a scoop of creamy rice and spanner crab, served on a square of seaweed – teeters on the brink of bland, whispering softly of the ocean and flitting shyly on. Duck is cooked to blush-pink perfection in the tataki main but, alas, its wingmen let it down: an orange miso smear that's mad salty; wasabi crisps as pretty as petals and just as timid. Others try harder: salmon tartare cubes, served with thick whorls of puffed-up, dehydrated salmon skin, deliver gingery heat and the coolness of cucumber. A hot-cold salad of squid-like noodle knots, smoked puréed tofu, bitter shiso leaves and fresh and pan-fried tomatoes – some with grill-blackened skins as sweet as toasted marshmallows – hits acid-tomato notes that temper the bao's richness.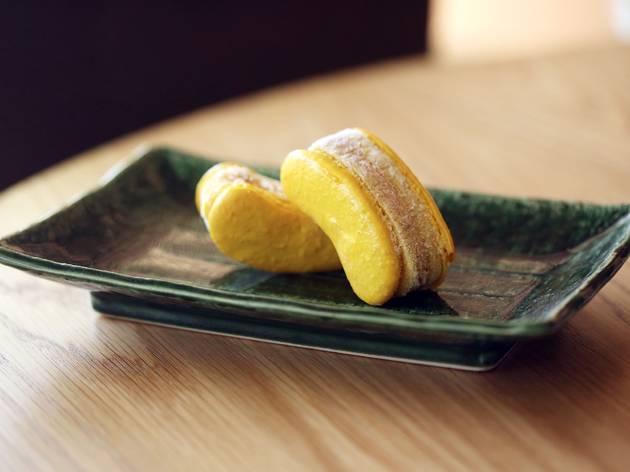 Remember the banana foam lollies you ate as a child? You will when you order the Tokyo Banana: a chewy 'nana-shaped banana macaron, sandwiched with fudgy salted-banana ice-cream. Chef lets the fruit ferment to make the flavours pop: the results are hyper banana. A+. The Yoyogi Beer dessert is also trippy tasty: spicy ginger-ale jelly with the chilli kick of crystalised ginger; tropical banana-and-pineapple sorbet; a nutty, buttery black-sesame crisp.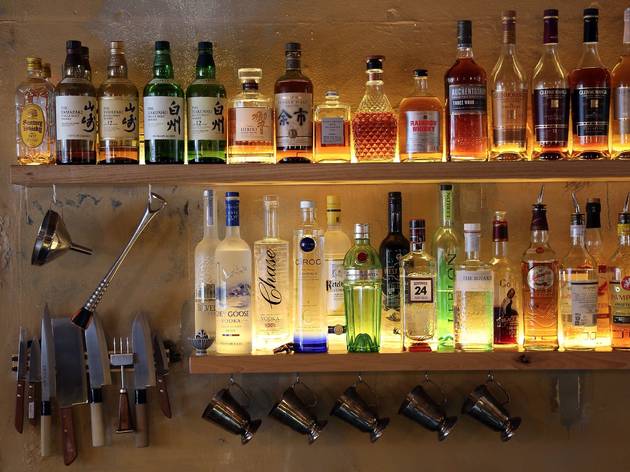 The fit-out is as fun as the dishes: an anime- and gaming-inspired space with a dark, red-lit bar – all gritty industrial styling and unfinished timber – that wouldn't look out of place in Donkey Kong. Have a fiery Capi ginger beer or cool things down with a refreshing cucumber and yuzu sour, sweetened with honey and seasoned with umami-boosting shio (rice salt). There's also a peach-and-white dining room and a tucked-away section with booths at the back, by the open kitchen. Mario and Sonic the Hedgehog figurines decorate shelves and a light box casts a pinkish glow over proceedings.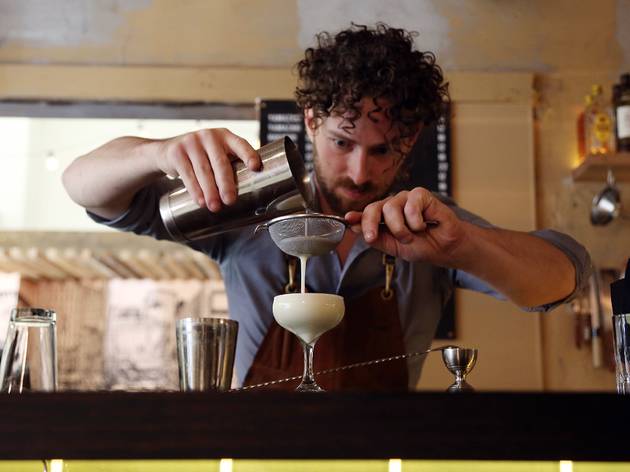 Staff could have stepped out of the pages of a manga comic: pierced babes with ghetto-girl earrings and braids, who are as gangster as the hip-hop soundtrack; coiffed-quiff boys in skinny jeans and too-tight T-shirts. The crowd – a mix of giggly Prahran glam girls, bashful Tinder couples and PRs enjoying their expenses account – are lapping it up, loudly. There's hardly room to move in this former bong shop, and the overflow has spilled out onto Chapel Street, where groups of friends sit at high tables hunched over sake and Sapporos.
Forget fine dining – this is fun dining, and we're hungry for more.
Originally published on Time Out Melbourne, with photography by Graham Denholm