Experience Sri Lanka: Tree Tops Jungle Lodge
Where the wild things are...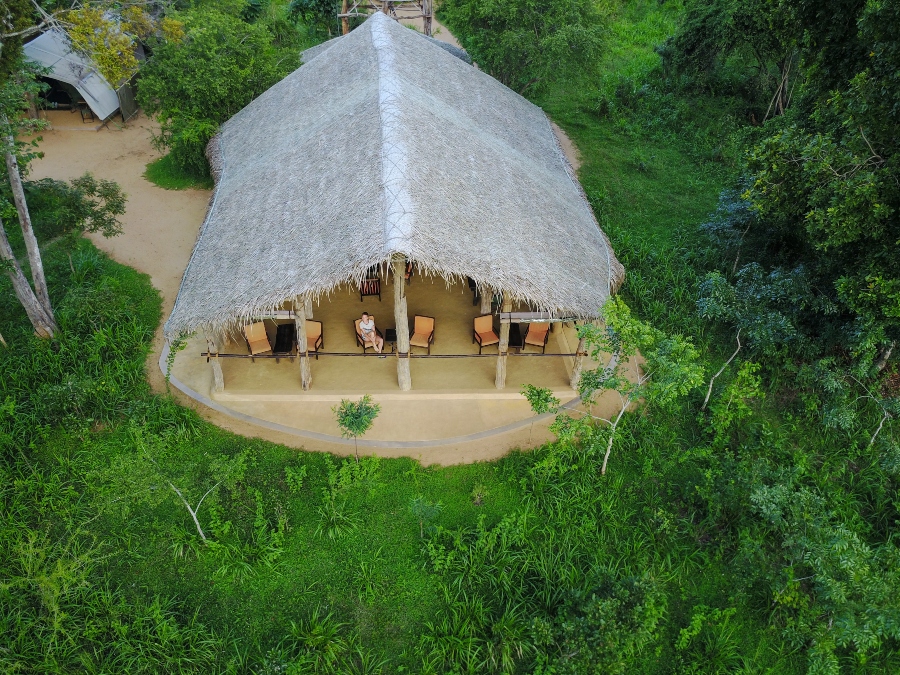 Discover the beauty of small things at nature-loving Tree Tops Jungle Lodge, hidden away in a remote patch of wilderness near Buttala, in south-eastern Sri Lanka. This is elephant country, so you might be graced with a visit from mighty mammals (the night before we arrived, our neighbours were awoken by the sound of giant feet stomping past their tent).
Even if the elephant gods don't deliver the goods, you'll go home with enough wildlife sightings to satisfy David Attenborough, thanks to the brilliant resident nature team, led by Kamal. Kamal and his gang are particularly talented at drawing your eye to smaller flora and fauna, such as rainbow-bright butterflies and caterpillars, unusual tropical flowers and rare birds – all creatures great and small flock to the lands around Tree Tops Jungle Lodge. Thanks to the camp's daytime and evening nature walks, you'll have ample opportunities to admire them. Sometimes, the animals will even come to you: on our last morning, we were treated to the sight of wild boar grazing contentedly in the long grass opposite the dining area.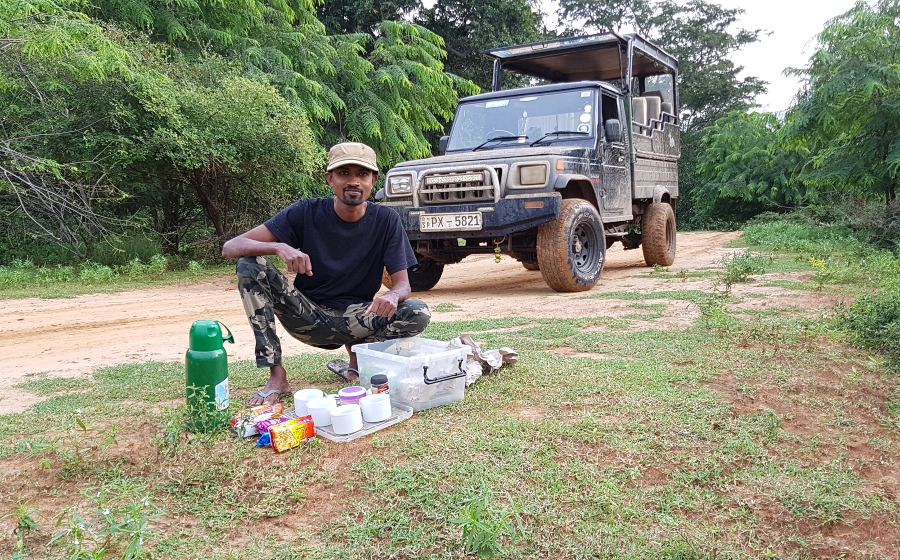 This small-scale lodge promises to deliver 'Sri Lanka in the raw'. There are just three simple tents, each of which was made with love: tent covers were fashioned and stitched by the team, for example, and guests are given a little survival kit of camping essentials, including toothpaste and mozzie repellent. Tree Tops Jungle Lodge invites you to kick back, relax and soak up the beauty of Mother Nature (owner Lars is a proponent of 'slow time'); guests can also go on guided safaris at Yala National Park, which is just eight kilometres away.
Funnily enough, although the scenery and local wildlife is undeniably amazing, much of the magic of this camp is man-made. You'll fall for gentle Kamal and quiet and quirky Lars, who will both give you informed and passionate insights into Sri Lankan wildlife, conservation and sustainable tourism. Staff are local, including a talented young chef who dishes up utterly delicious Sri Lankan food in the relaxed, open-air dining space. Top marks, Tree Tops.