Experience Sri Lanka: Camp Hasthi Jungle Explorer
A fun-loving tented hideaway in Udawalawa...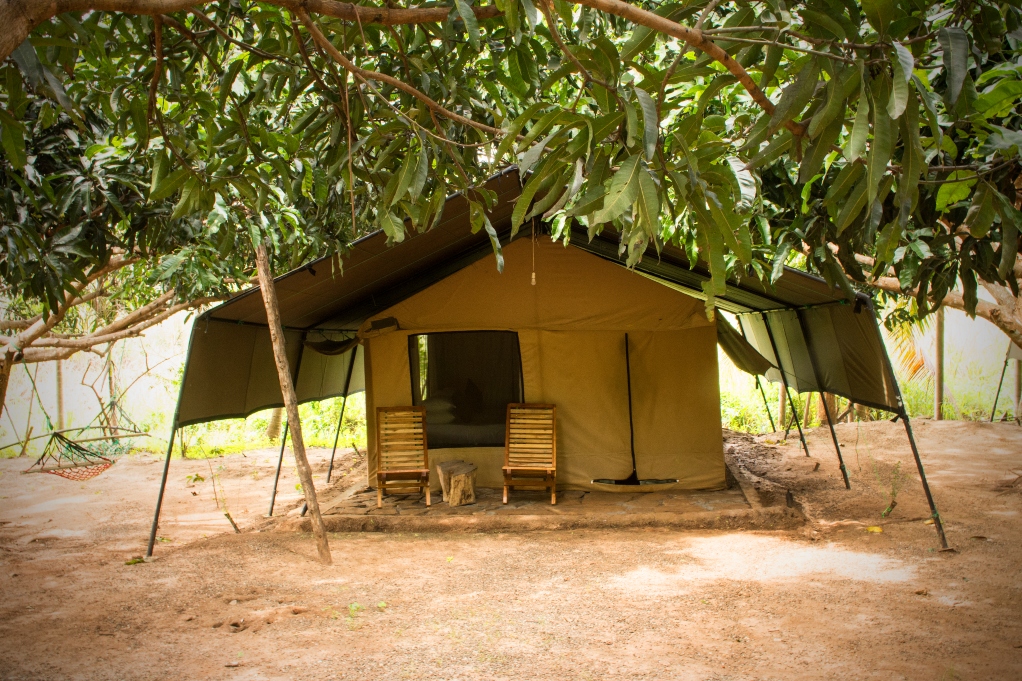 Get back to nature, Sri Lankan style, at fun-loving Camp Hasthi: a free-spirited safari camp near Udawalawe and Yala national parks. The camp's comfortable tents are tricked out with some surprise bonuses: flushing toilets, decent showers and (intermittent) electricity, for example. Charismatic camp manager Sid is your host and guide – and there's seemingly no end to his talents.
Want to munch on deliciously refreshing raw sugar cane that's just been plucked from the ground and chopped with a machete by an obliging farmer while you wait? Sid is your man. Like the idea of taking a dip in a local river and sipping an ice-cold beer while you leisurely splash about? Sid is your man. Fancy enjoying a cup of tea and some pani pol (treacly-coconut-stuffed pancakes) with a local lady and her winsome children, while local boys show off their cricket prowess nearby? Sid is your man. Play your cards right and he might even throw you an impromptu padru party by night, replete with traditional local musicians (and generous servings of moonshine/arrack/your preferred poison).
Rates include delicious meals and two safari trips a day; don't miss a visit to the heart-melting Elephant Transit Centre nearby, which looks after orphaned baby elephants, before releasing them back into the wild. Stays at the camp are offered within the bespoke itineraries arranged by the nothing-is-too-much-trouble Sri Lanka experts at Experience Travel Group.